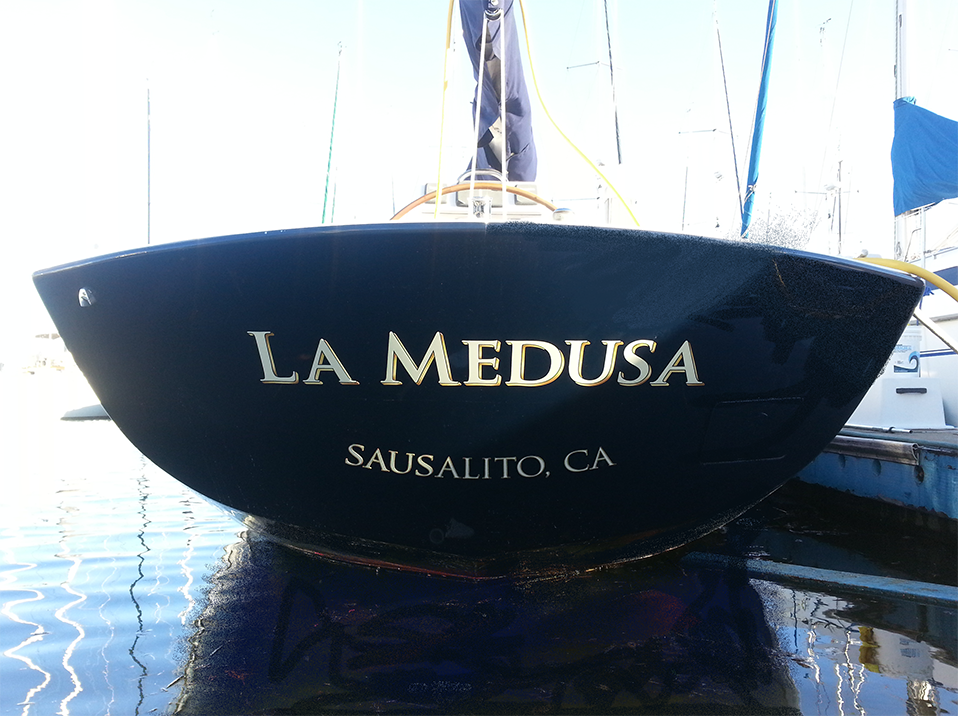 We love doing work on classics and classic styled yachts, and the Alerion series are beautiful examples of modern yachts with classic lines.  This project involved removal of the former engine turned gilt decals and replacement with all inked vinyl decals.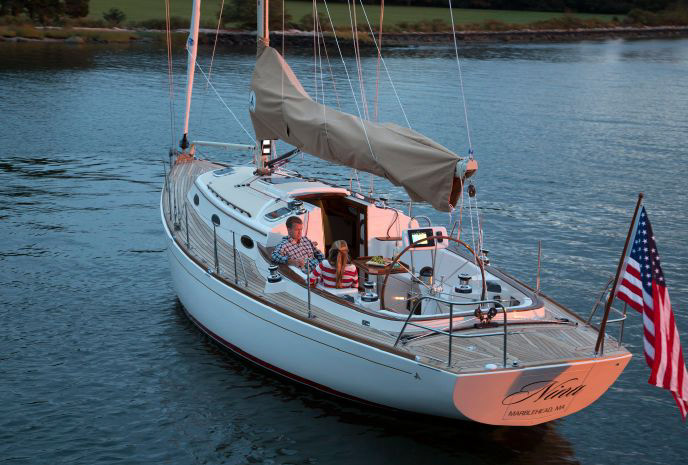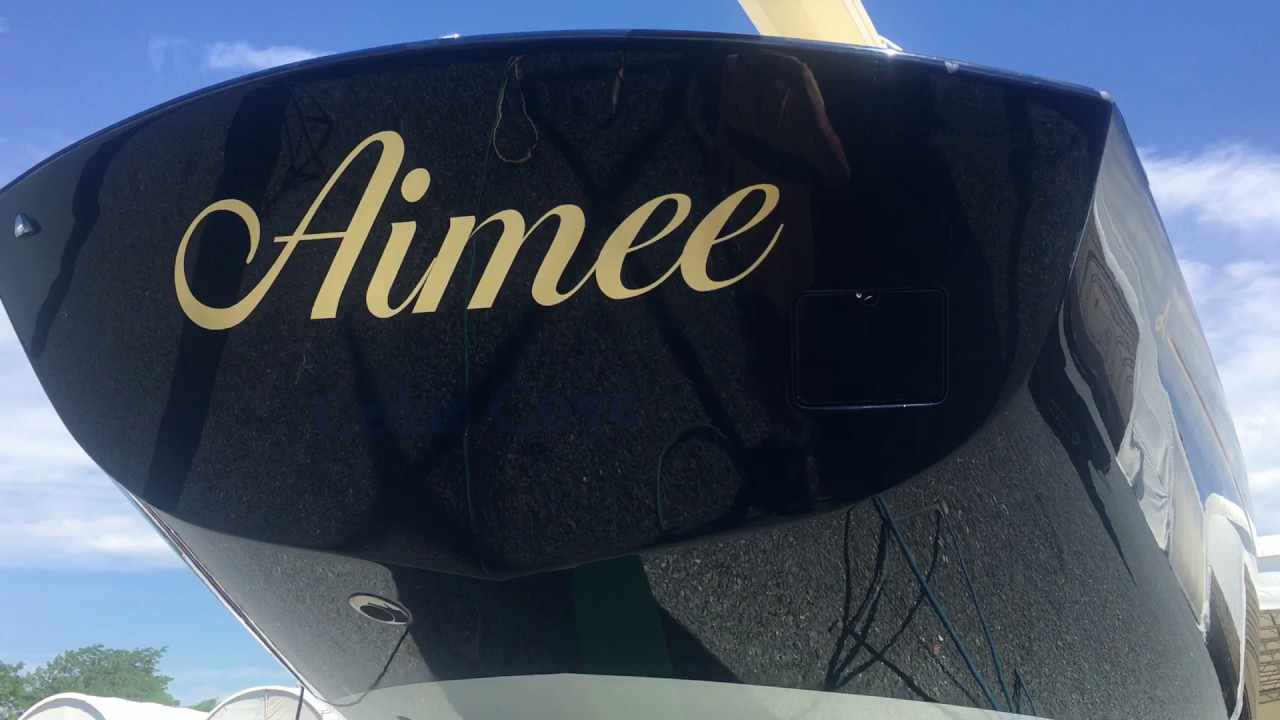 Looking through photos of other Alerions, a couple of themes jumped out:  Almost all the navy hulled Alerion's had gold lettering, and the placement of the name and hailing ports were similar.  We decided to follow those themes in preparing La Medusa's new decals.

This client did not want the engine turned gilt, but did want gold in the name and hailing port. We provided comps with variants between gold infill vs. gold shadow and trim colors of cream pearl or red. The client opted for the cream pearl infill with gold backshadow, and straight line name lettering.  We set the decals up so that the infill and back shadow in the name were die cut separately creating a navy pinstripe between the infill and shadow using the hull surface.

One of the challenges in developing lettering for the classics and classic styled yachts, is managing the curvature of the lettering. Placing decals on convex shapes requires adjusting the curvature of the lettering to compensate for the shift in the z axis created by the the convex shape.  The deeper the curve arc of the convex shape, the more correction in the lettering curvature is required.  While this is a straight line decal, it was arc'd at +6 degrees, while the hailing port was arc'd at -12 degrees.