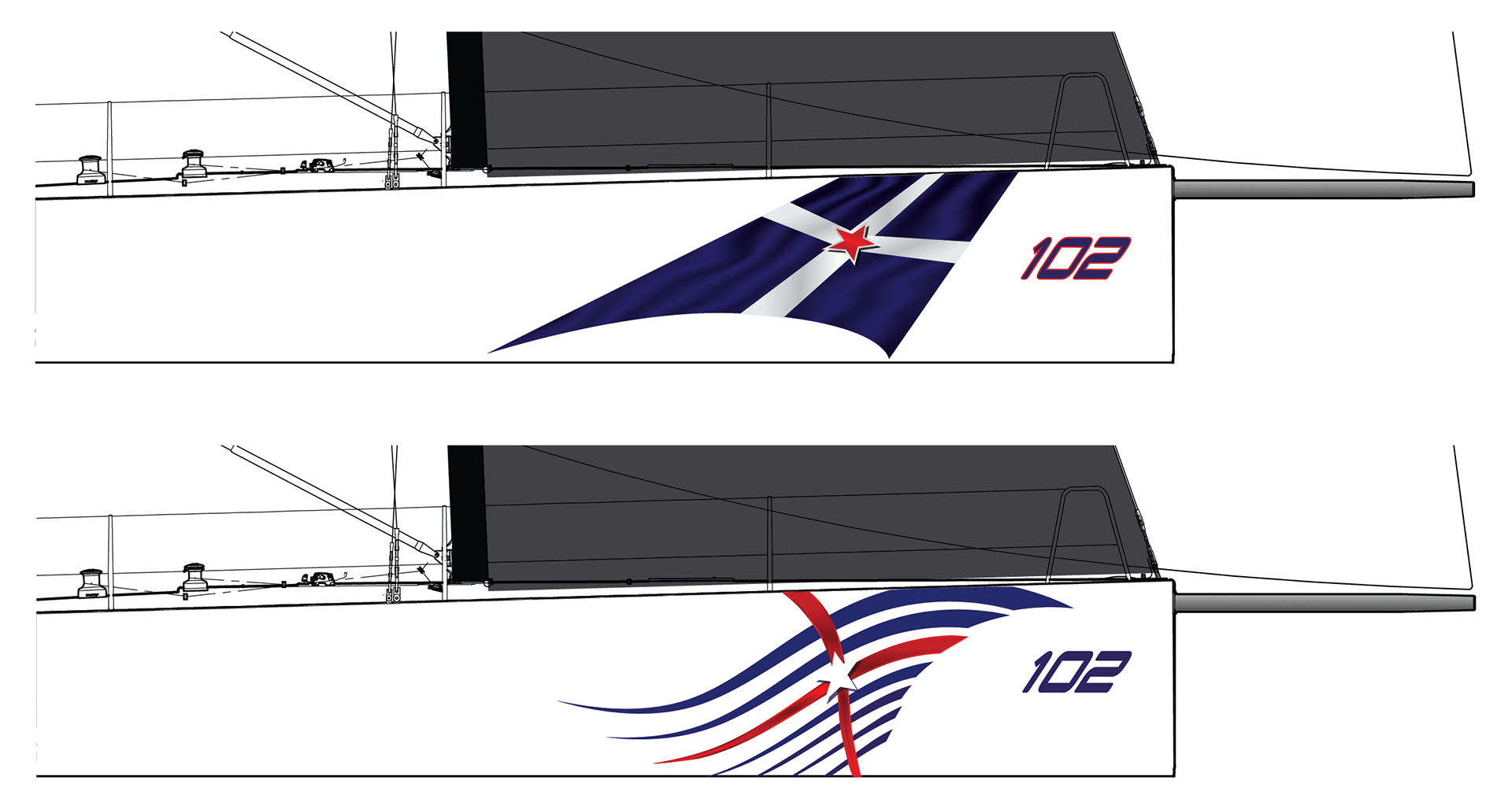 Whether class insignia or regatta branding, we can dress your fleet in eye catching stand-out graphics that will have the photographers snapping, and we'll work with you and local suppliers to develop volume applications. Other one design shops charge exorbitant set up and production fees, and have weeks long lead times - we don't.  If you have a regatta event you need to dress for, we can get you turned around in a couple of weeks - including application.

We design insignia and graphic treatments for sails, and set up production files (and the design) for inking, decals or dye sublimation.  Whether a partial suit or full suit of sails, we'll develop a cohesive design to span all sails incorporating your brand or hull graphics, and deliver CAD production files to your sailmaker - which saves them time - and you - money.

"Lookin' Good".  Always a nice thing to hear on the docks or in the club. We'll get your crew outfitted with a co-ordinated set of gear that will show your branding in the best light. We'll consult with you or your project manager to select an array of high function apparel, and work with suppliers - local and international - to produce the garments. We carefully select silk screen and dye sub suppliers who have appropriate levels of screen mesh and ink ranges to get you a quality product.

Branding needs to be about
your
story. Your boat is a significant part of your life, and our aim is to have you thrilled every time you board your boat.  From domestics, to galley wear, to serving pieces, we'll consult with you to put together a catalogue of pieces - within your budget - and get them produced with the appropriate suppliers.