PAC52 Invisible Hand brings High-Performance Racing Back to Bay
Invisible Hand is the second hull completed in the exciting new Pac52 Class. The Pac52 sailboats are similar to the TP52 Class, but with a lighter engine, more stability, and a taller mast supporting more sail area—Invisible Hand boasts an impressive 4,000 square feet of cloth downwind!

Continue Reading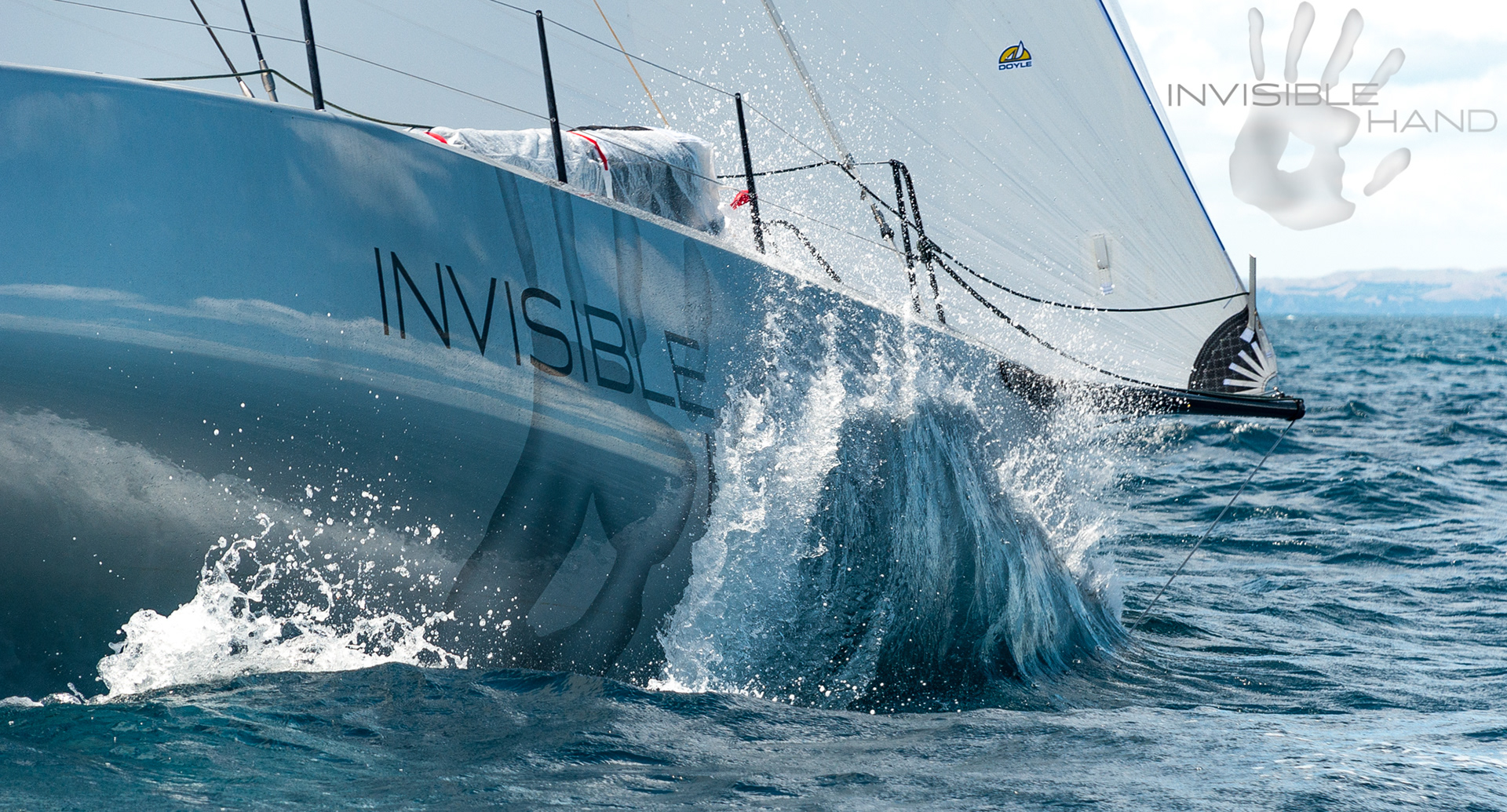 Sea Trials, Invisible Hand, Auckland NZ - 2017 Darren MacManaway
New Pacific 52 class makes its debut in San Francisco
Sail-World.com New Zealand - March 18, 2017
The first of two new-build Pacific 52's from Auckland's Cookson Boats is now sailing in San Francisco.

Invisible Hand for San Francisco's Frank Slootman replaces his earlier RP63 of the same name. She will soon be joined by a second Cookson build, Bad Pack (Tom Holthus) from the same moulds. 

A third, RIO 52 is for RIO 100 supermaxi owner Manouch Moshayedi. The three new builds will join three existing 52fters to form the nucleus of a new level rating Pacific 52 fleet racing in the West Coast of the USA.
Continue Reading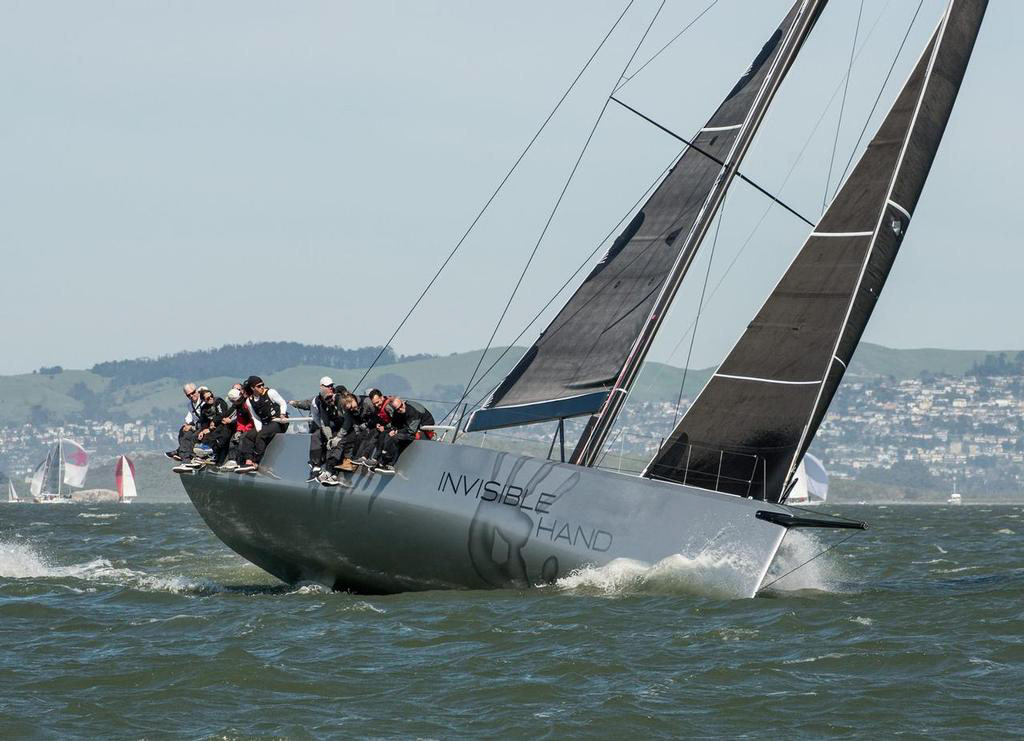 One of new Pacific 52 class, Invisible Hand, racing in San Francisco - March 2017 Erik Simonson/ pressure-drop.us © http://www.pressure-drop.us
Pac52 'Invisible Hand' Hits the Bay
Latitude 38 - February 27, 2017 – San Francisco Bay

With the mid-February deliver of Frank Slootman's all-carbon rocket ship Invisible Hand to San Francisco Bay, the dream of building a West Coast Pac52 fleet has taken giant step closer to becoming a reality. Built at Cookson's in New Zealand and christened this weekend dockside at Svendsen's Boat Yard, Slootman's Judel/Vrolijk-designed Pac52 is the second of these box-rule 52s to take up residence on the West Coast
-
Continue to Article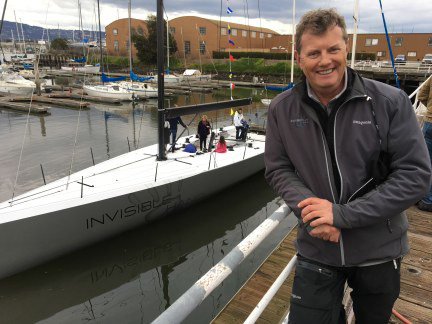 Frank Slootman was a happy man after launching, sailing and christening the new Invisible Hand for the debut season of the Pac 52 class.
Photo Latitude / John  © 2017 Latitude 38 Media, LLC
Sail-World.com New Zealand - February 3, 2017
In this edition, we feature a couple of stories on the new Pac52 class, which is an initiative from the West Coast of USA to develop a useful 52fter - more along the lines of the original TP52, than the Super Series 52 which enjoys some excellent inshore racing.

The Pac52 as the new type is is a box-rule and will sit within a rating band and with a class rule based on Fox - another 52fter exported from New Zealand last year. 

Continue Reading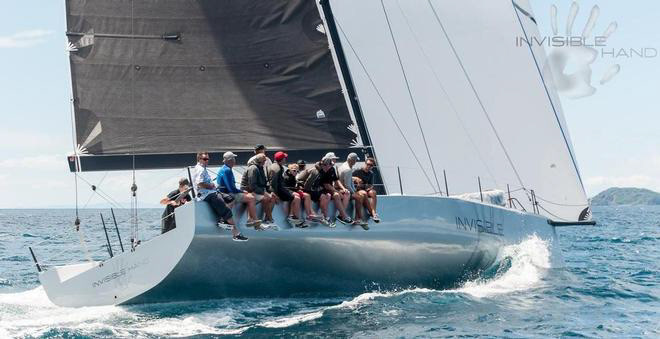 Pac52 Invisible Hand on sea trials in the Hauraki Gulf, January 2017  Darren McManaway
Latitude 38 Magazine Cover
October 2017 Edition